University Of Georgia Fans Stage 'Pink Out' To Honor Arkansas State Coach's Wife
September 16, 2019

University of Georgia football fans swapped out red for pink this weekend to honor the wife of the opposing coach.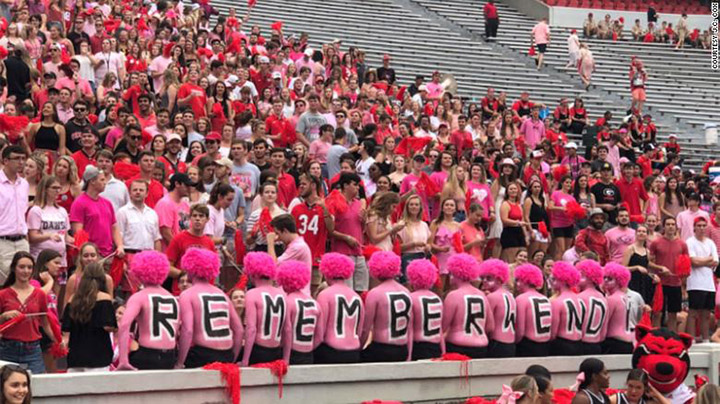 The fans staged a "pink out" of the stadium to remember Wendy Anderson, the wife of Arkansas State coach Blake Anderson.

Wendy died last month after a two-year fight against breast cancer.

"It has been a really emotional week," Anderson said after the game on Saturday. "I just want to say publicly: one of the classiest moves I've ever seen. It's hard to truly prepare for something like that."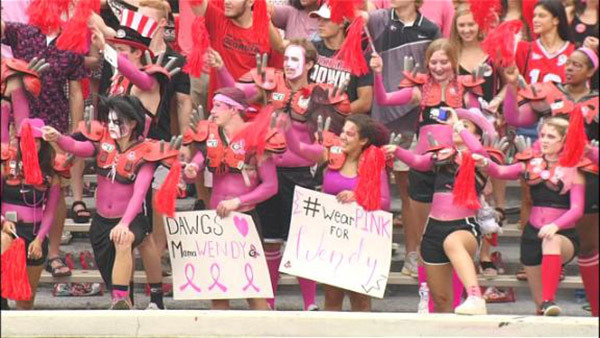 "I would say thank you to all those who showed up today wearing pink or thinking pink," Anderson added. "They don't know my wife and they don't know me and they didn't have to do it. I'm very grateful and honored and obviously overwhelmed."

Anderson's players were equally moved by the gesture.

"I'll be a Georgia fan the rest of my life," Arkansas State center Jacob Still said.

According to ESPN, at least a third of the fans in the announced crowd of 92,746 were wearing pink.
Please consider making a donation to Sunny Skyz and help our mission to make the world a better place.