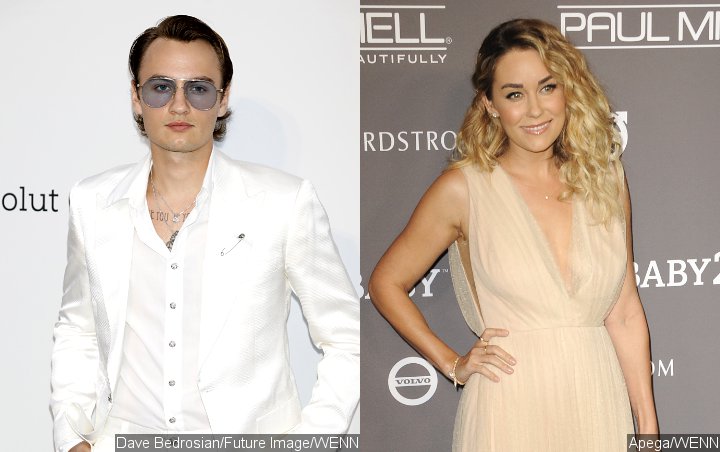 In his defense, the 23-year-old breakout star explains that he doesn't really know much about the original series as the 2000s series premiered in 2006 when he was just 10.
AceShowbiz –
Uh-oh! Brandon Thomas Lee, who is starring on "The Hills: New Beginnings", is making a shocking revelation. In a new interview with Teen Vogue, Lee said that he was unaware about Lauren Conrad, who is among the cast members of the original "The Hills".
The 23-year-old actor revealed in the interview that he never watched the original 2000s series, which premiered when he was 10. With that being said, he was unfamiliar with then-it girl LC. "Everyone mentions her name a lot, but I have no idea who that is," he said of the 33-year-old star.
In his defense, the breakout star explained that he didn't really know much about the original series. "I have really no idea about any of the stuff from the original," he explained.
As for Lauren, it was reported that the fashion designer turned down the offer to return for the MTV revival of the hit show. Fellow OG stars Kristin Cavallari and Lo Bosworth are also not returning for the new show.
Back to the interview, the son of Pamela Anderson and Tommy Lee revealed that he wasn't really after reality television fame. "I don't think the object has ever been to be a reality TV star, I think this is more of an opportunity for people to get to know me and my path and what I've been doing," shared the rising star.
"I'm still acting, I'm still working in fashion, that's my main focus," the rising star continued. "This is just following me around in my life and I feel like it just gives people the opportunity to get to know me because I've lived such a private life."
Lee is not the only new face on the new reboot. The show also stars Mischa Barton who made series original Heidi Montag frustrated upon their first meeting. "I think it was a little frustrating for me at first, because, like, we've put our whole lives into this show before and after, so to have someone come in and, like, be so reserved was a little bit frustrating," she said back in June. "I don't think it was intentional, I think that is, like, how she is, and she's just a little more closed and needed a little more time to open [up]."
In addition to "The Hills: New Beginnings", his acting credit includes Netflix's "Sierra Burgess Is a Loser". He also starred on "Tales", an anthology series on BET.
Next article


Photo: Beyonce Gets Risque and Glamorous at 'The Lion King' Premiere in L.A.