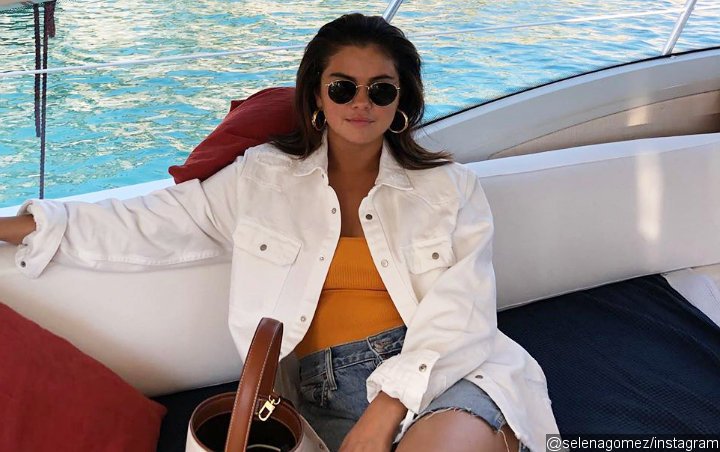 In a new interview with 'Giving Back Generation', the 'Lose You to Love Me' hitmaker reveals how body-shaming affected her mental health amid her lupus battle.
AceShowbiz –
Dealing with lupus is a hard one, let alone being a celebrity with the illness who is constantly put under the spotlight. In an interview with "Giving Back Generation" podcast hosted by her friend Raquell Stevens, Selena Gomez opens up about how the auto-immune disease impacted her weight and how people's reactions affected her mental health.
According to the actress/singer, the combination of having lupus, high blood pressure and taking medications caused her weight to fluctuate. "I deal with a lot of health issues and for me that's when I really started noticing more of the body image stuff," she says during the interview. "It's the medication I have to take for the rest of my life-it depends on even the month, to be honest."
Selena admits she got a hard time when people body shamed her for gaining weight. She shares, "So for me, I really noticed when people started attacking me for that. In reality, that's just my truth. I fluctuate. It depends what's happening in my life. Right [it's totally out of my control], and that got to me big time. I think for me, that really messed me up for a bit."
The "Wizards of Waverly Place" alum says this contributed to her decision to take a break from social media, but she has eventually returned to the application with a new attitude. Selena says nowadays she lives in the moment and won't put attention to what people say about what she did. "I'm very happy with living my life. … being in the present because that's it," the "Wolves" singer declares.
She explains, "Similar to me posting a photo then walking away, for me that's it. I'll do a red carpet, I'll do whatever, I don't need to see it. I did it. I participated. I felt wonderful and that's where the extent of it is. I don't care to expose myself to everyone and hear what they have to say about it."