School Custodian Comforts Student With Autism In Loud Cafeteria
September 17, 2019

A custodian at Melba Passmore Elementary School in Texas is touching the hearts of many for comforting a student who has autism.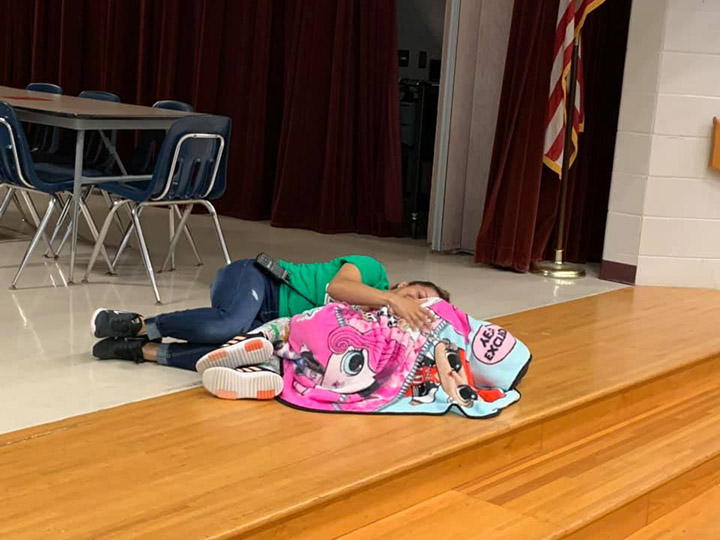 Credit: Hollie Bellew-Shaw

Hollie Bellew-Shaw of Alvin, Texas, posted a photo to Facebook of her daughter Kenlee as she lay on the floor of the school cafeteria wrapped in a blanket. Lying next to her was the school's custodian, Ms. Esther.

"Our school custodian is literally the best, sweetest individual in the world," Bellew-Shaw wrote on Facebook.

"[Kenlee] wanted no part of being in the cafeteria this morning with all the noise so she laid down with her blanket on the stage. When Ms. Esther saw her she came and laid next to her and patted her back.

All schools should be so lucky to have their own Angel on campus. Feel free to share so she can get all the appreciation and thanks she totally deserves."
Please consider making a donation to Sunny Skyz and help our mission to make the world a better place.