Plumber Is Praised For Offering Free Repairs For Elderly And Disabled Customers
September 17, 2019

A plumber in Lancashire, England, is gaining worldwide praise for his honesty and kindness toward the elderly.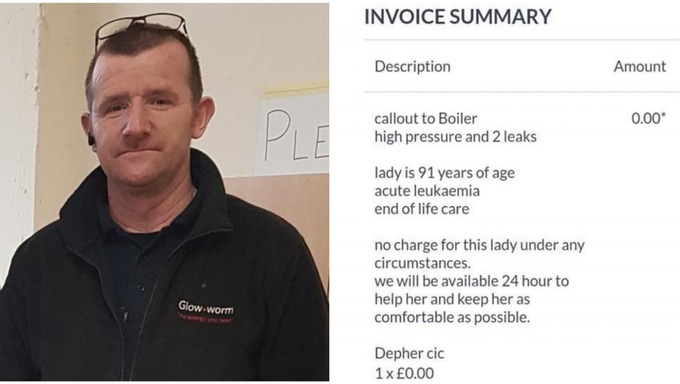 An invoice from James Anderson, of Burnley, made its way onto social media, showing how he charged nothing for a callout to fix the leaky boiler of a 91-year-old customer.

Anderson, 52, says he has helped thousands of elderly and disabled people in need since shutting down his private firm and launching not-for-profit company Depher, which stands for Disabled and Elderly Plumbing and Heating Emergency Response.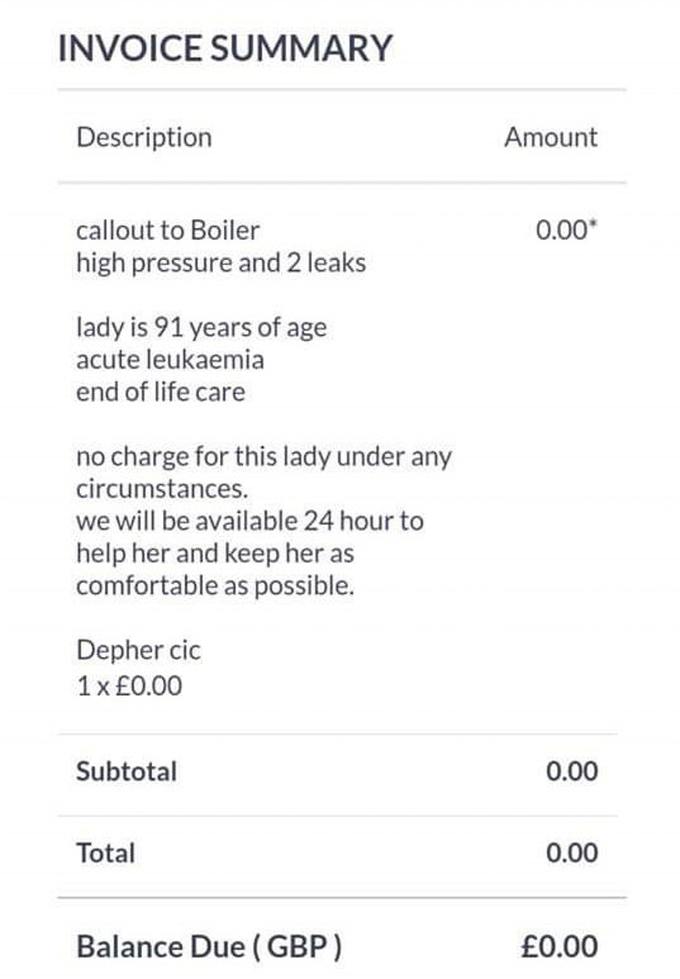 Anderson launched Depher in 2017 after he witnessed a Plumbing and Heating company trying to overcharge and scam an elderly and disabled gentleman out of a total of £5500.00.

Anderson arrived in time after the man called for a second opinion. He spent 45 minutes with him repairing his boiler that was not dangerous, as he was led to believe by this other Plumbing and Heating company.

"That was the incident that pushed me to turn Northern plumbing and heating into Depher cic, a company for you and your family. A company and Charity CIC that you can rely on 24 hours of the day," Anderson said.

Depher has since helped over 2,300 elderly and disabled people in the surrounding communities, from water leaks to gas leaks and carbon monoxide issues, also broken gas appliances and heating or hot water breakdowns.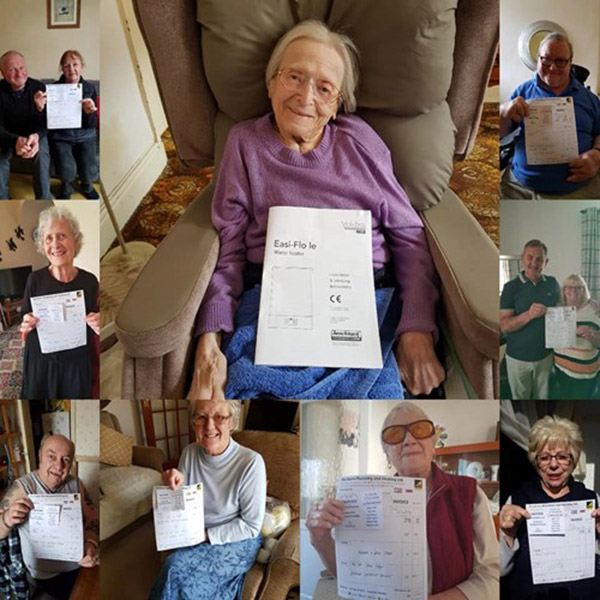 Credit: Just Giving

Anderson says the switch to not-for-profit work has seen him fall into debts of around £8,000, although he insists the shortfall is under control.

"A lot of people close to me ask: 'Why are you getting yourself in to debt? Why are you doing this?' To me, debt is debt… I would rather owe some money to somebody and another person be alive and happy and safe. It's an ethos that's in my heart and it will always stay there."

If you would like to help Anderson continue his services, you can make a donation on JustGiving.com.
Please consider making a donation to Sunny Skyz and help our mission to make the world a better place.