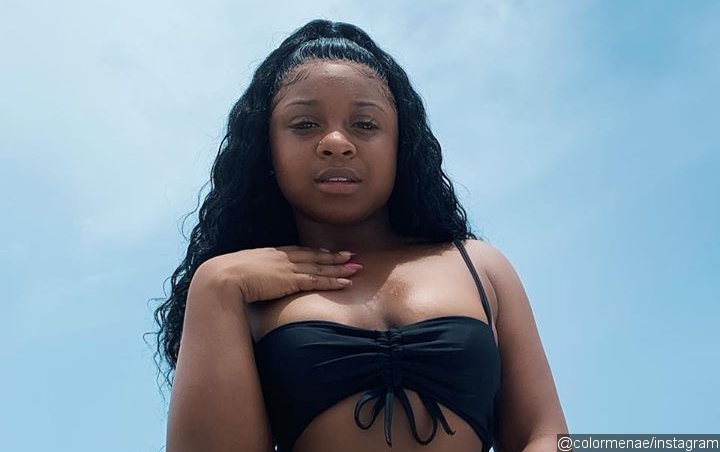 While the 20-year-old daughter of the 'Uproar' spitter looks pretty much confident in the Bikini photos, she seemingly can't avoid negativity in the comment section.
AceShowbiz –
Lil Wayne's daughter Reginae Carter has never shied away from flaunting her body. The 20-year-old recently shared on her Instagram account a slew of Instagram photos of her going borderline NSFW while rocking sexy black swimsuit.
In a photo set, Reginae could be seen posing on a boat while throwing a sultry gaze at the camera. While one photo featured her facing the camera, the other one saw her flaunting her enviable s-line figure. "Whatever floats your boat ….," so she wrote in the caption.
Another post saw Reginae posing on the deck of the boat. She was joined by a female friend who was also twinning in a black bikini. "Girl just wanna have Sun," she wrote.
While the daughter of the "Uproar" spitter looked pretty much confident in the Sunday, June 9 post, she seemingly couldn't avoid negativity in the comment section. "Girl stop tryna pull in your stomach, you looking like you have no neck. You cute when you're relaxed," one fan wrote. Echoing the same sentiment, another user said, "Nae your the bomb you do t [sic] have to hide your thickness or curves breathe sis."
Meanwhile, some fans appeared to warn Reginae of her friend, whose name is Tania according to her Instagram page, in the post. "Nae, you know I love you but friend isn't posting you on none of her pictures nor story nor is she mentioning you," a fan said. "Stop posting her. You can be with her and not post her and still post up just as she's doing."
Another person urged Reginae to watch out for her girl pal, writing, "Never trust a friend who don't post you on their page. I notice you post her Nae but she barely posts you or a decent pic of you. Watch out for her."