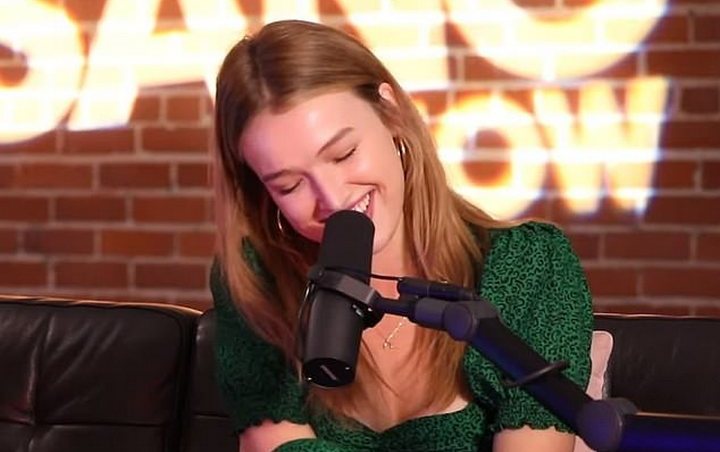 During a game of F, Marry, Kill on a radio show, the 'Dynasty' actress says she would love to bed Liam and his older brother Chris Hemsworth at the same time.
AceShowbiz –
Hot on the heels of her budding relationship with Liam Hemsworth, Maddison Brown's raunchy interview on "The Zach Sang Show" went viral. In the video, the actress made X-rated comments about Liam and his brother Chris Hemsworth.
In a game of F, Marry, Kill, the blonde stunner was presented with the names of her fellow Australian stars Hugh Jackman, Liam, Chris, and Margot Robbie. "Are they a package deal?" she giggled when the host mentioned the Hemsworth brothers.
Maddison ultimately decided to "kill" Hugh as she said, "Gonna get that one right off the table." Meanwhile, she would love to make Margot her wife. "I'm gonna marry Margot Robbie because I'd like to f*** her for life," she cheekily explained.
When it came to both Liam and his older brother Chris, the 22-year-old star said, "I will f*** the Hemsworth brothers, but at the same time, both of them."
The "Dynasty" actress, however, couldn't imagine dating either of them. "I couldn't marry them, I'm too insecure!" she claimed. "I'd be like, 'You are too attractive, you are never allowed to leave the house!' "
It seemed like Maddison had overcome her insecurity as her romance with Liam continued to heat up. The lovebirds were spotted together for the second time and got even more lovey dovey. They seemed to be kissing while goofing off on the streets of New York Thursday night, October 10.