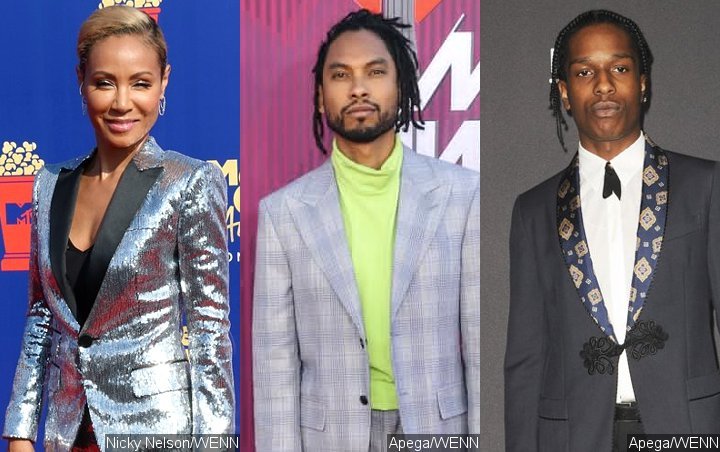 The likes of Travis Scott, Teyana Taylor, Post Malone and Lil Yachty are also rallying around the 'F***in' Problems' hitmaker by promoting the petition demanding his freedom.
AceShowbiz –
Celebrities have been rallying around A$AP Rocky to demand his freedom as he's currently detained in Stockholm, Sweden. #JusticeForRocky petition has been launched on Change.org, and the likes of Jada Pinkett Smith, Miguel, Travis Scott (II), Teyana Taylor and Post Malone have shown their support by promoting the petition on social media.
The petition, which was seemingly created by his hip-hop group A$AP Mob, also received support from Schoolboy Q, A$AP Ferg, Lil Yachty, Vince Staples and Big Boi among other fellow celebrities and hip-hop stars. Following its launch on Tuesday, July 9, the petition has rapidly gained over 300,000 signatures of its 500,000 goal.
The petition states that "on Sunday, June 30th, A$AP Rocky, his bodyguard and two performers from his show acted in self-defense after two men followed, harassed and physically assaulted them in Stockholm." After Rocky "volunteered to go to police headquarters" on Tuesday, July 2, he and his colleagues were arrested on-site.
"Upon being detained, Rocky was denied his request to counsel which is in violation of Article 36 of the Vienna Convention on Consular Relations, to which Sweden is a signatory," the petition goes on claiming, adding, "It is extremely troubling and worrisome that the laws are not being applied equally in these circumstances."
The petition goes on detailing the inappropriate treatment that Rocky has received at the Stockholm Detention Center. "The conditions of the facility are horrific. Some of the inhumane conditions Rocky and his colleagues are facing at the Stockholm Detention Center include 24/7 solitary confinement, restriction of amenities for the most basic of human functions, access to palatable and life sustaining food as well as unsanitary conditions," it states.