Four Dolphins Got Trapped In A Canal. A Human Chain Formed To Help Get Them Out
September 18, 2019

More than a dozen people formed a human chain to guide four dolphins out of a St. Petersburg canal and back into Tampa Bay.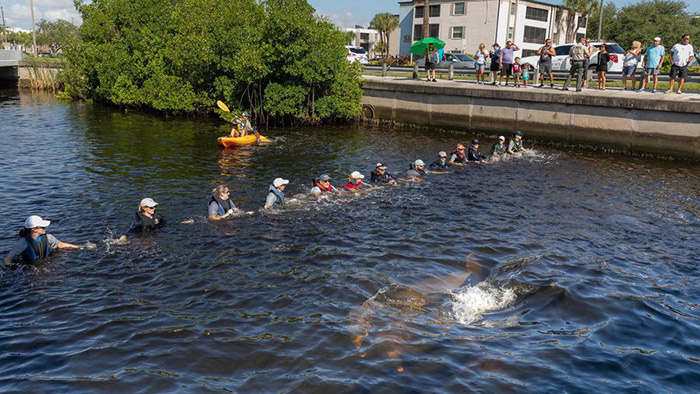 Credit: Tampa Bay Times

Two mothers and their calves swam into the canal and seemed to be trapped.

Officials with the Florida Fish and Wildlife Commission believe the dolphins were scared of swimming under the bridge.

"Using a human chain to create a visual barrier, the dolphins were able to overcome the canal bridges, which were believed to be perceived as obstacles," Clearwater Marine Aquarium said in a statement.

Watch the video of the rescue below.
Please consider making a donation to Sunny Skyz and help our mission to make the world a better place.