Community Saves DC Restaurant Known For Serving The Needy
November 20, 2020

A D.C. restaurant that is known for feeding the needy nearly went out of business because of the coronavirus pandemic.

Thousands of donors helped saved the restaurant from going under.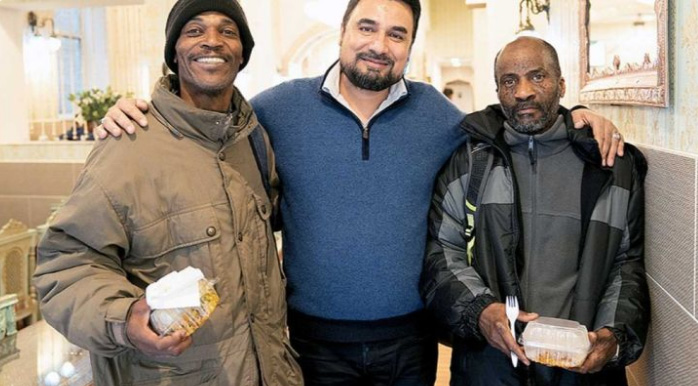 Credit: GoFundMe

Kazi Mannan owns the Sakina Halal Grill, a South Asian restaurant in downtown D.C.

Last week, Mannan was prepared to lock up for good. In a last ditch effort, Mannan launched a crowdfunding campaign on GoFundMe.

In just one week, the fund raised more than $280,000.

"I was so overwhelmed by the love and support," Mannan says. "A few days ago, I had tears [because I was afraid] of losing everything, and today, I have tears of happiness, hope, and joy."

Mannan's generosity and compassion for the needy surely factored into the response.

Mannan has maintained an open-door policy for people experiencing homelessness to sit down for a free meal. Every day Mannan would feed people down on their luck meals for free. Sometimes, he says he'd serve as many as 80 free meals in a day. He estimates he served more than 20,000 free meals in five years.

For the last five months, his restaurant operated under limited takeout and socially-distanced dining.

I started borrowing money from the bank, from friends… I really didn't know what else I would do to survive," he told Eater. "We had to do something, and that's when my friend suggested a crowdfunded campaign."

GoFundMe featured the campaign on its main page. More than 6,000 people donated to save his restaurant.

"I used to preach don't let anybody fall, and pick them them up. Today, you picked me up and I am overwhelmed. I have tears in my eyes … tears of joy," Mannan said. "I will say thank you, thank you, America. Thank you, generous people."
Please consider making a donation to Sunny Skyz and help our mission to make the world a better place.