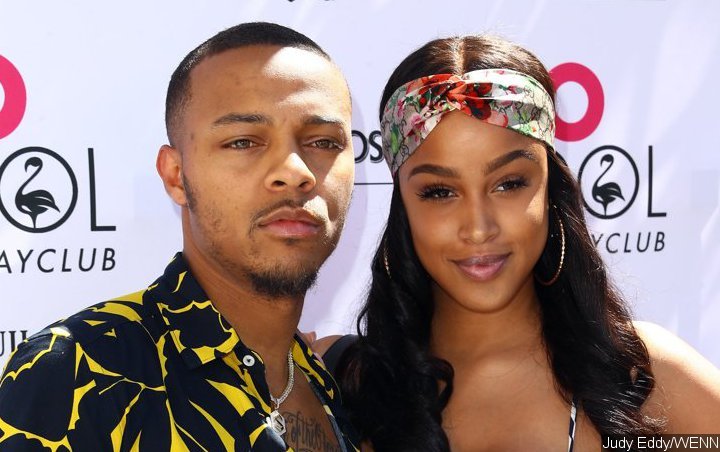 This arrives after Bow Wow made headlines when report of him assaulting his then-girlfriend earlier this year hit the internet, resulting in both of them getting arrested.
AceShowbiz –
Bow Wow is bouncing back after his dramatic split from Kiyomi Leslie. In a newly-released preview of the new episode of "Growing Up Hip Hop Atlanta", the "Like You" rapper reveals that he's now "in a good space" after being accused of physical abuse against Kiyomi.
Speaking to Da Brat and Ms. Deb (Debra Antney), Bow Wow suggests that he's now living his best life and leaving the drama in the past. "I'm in a good space," he says. "I'm having fun."
Bow Wow then reveals that he's not looking for a relationship, though it won't stop him from having some fun with new girls. "I don't want a relationship. I'm looking for a good time. I wanna have fun," he continues saying. "I realized who I am. I'm a playboy."
Earlier this year, Bow Wow made headlines when report of him assaulting his then-girlfriend, Kiyomi, during the Super Bowl weekend hit the internet. The incident resulted in them getting arrested, and recently, he broke his silence on the infamous incident during a recent interview on Real 92.3 L.A.'s "Big Boy's Neighborhood".
Insisting his innocence, Bow Wow explained, "First of all, I shouldn't have been locked up period. The pictures, you saw that. They pictures say it all. Not to put the blame on her or put the blame on me." The 32-year-old was referring to a mugshot of him with his face scratched from the fight. When asked to give an update on the case, he answered, "It's still pending, it's still open, still out on bail."
Bow Wow also faced physical abuse allegations leveled against him by exes Ciara and Erica Mena. Kiyomi took to Twitter to expose Bow Wow and how he treated her during the time they were together. Erica co-signed the tweets, saying that she was also a victim of Shad Moss' abusive tendencies.
"Trust. BELIEVE HER," the "Love & Hip Hop: New York" star commented in The Shade Room's Instagram post about Kiyomi's tweets. "I'm the tough girl so my story was never the truth but y'all see how round 4 played out. He broke Ciara finger years ago, so this been going on," she added.
Next article


Liam Payne Sends Fans Into Frenzy With Nude Photoshoot