Bikers Stop At The Lemonade Stand Of A Girl Whose Mom Helped Them After A Crash
September 19, 2019

Dozens of bikers stopped by a young girl's lemonade stand to support and show their appreciation for her family.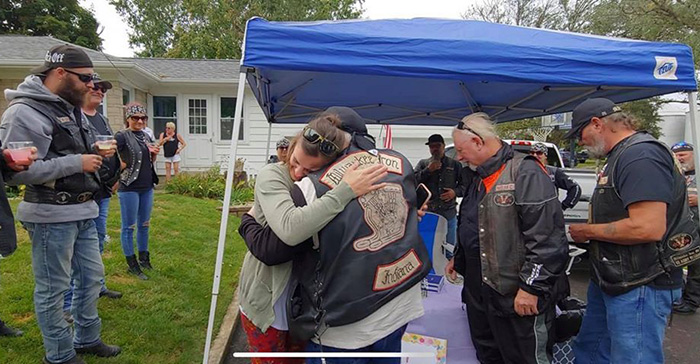 One year ago, Daryn Sturch, a nurse, and her daughter came upon an accident involving several motorcyclists of the Milwaukee Iron.

"I stayed with them and did the best I could to triage them and keep them awake and calm," Sturch said, adding that all five bikers involved in the crash had sustained "severe" injuries.

After the accident, Sturch began receiving an outpouring of thank you messages from the bikers associated with Milwaukee Iron.

So, when Sturch announced on Facebook that her daughter was setting up a lemonade stand, one of the bikers saw the post.

Nearly 30 bikers pulled up to buy lemonade.

"Last year my daughter and granddaughter pulled up on a motorcycle accident that involved several of the men and women of this group," the video was captioned. "Ever since then they've been so wonderful to my family. Today they came by for lemonade to surprise my granddaughter."
Please consider making a donation to Sunny Skyz and help our mission to make the world a better place.