Woman Creates Dog Hospice To Give Dying Dogs The Ending They Deserve
July 20, 2019

A woman in the UK is ensuring that man's best friends are living out their final days as happy and loved as possible.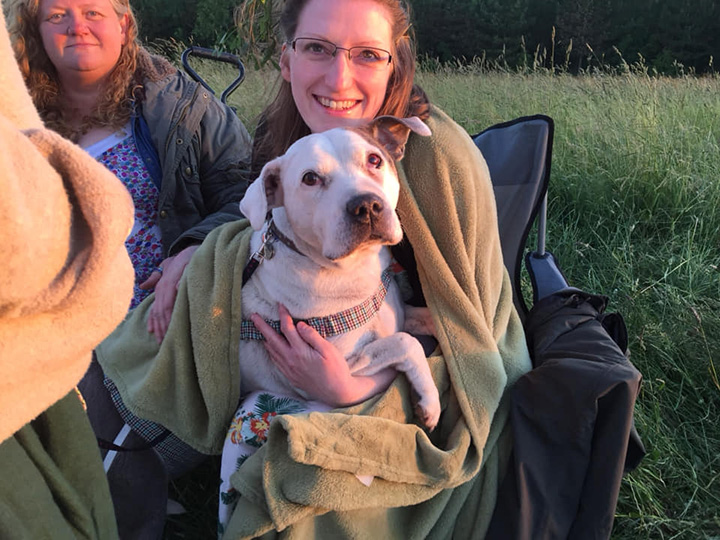 The Grey Muzzle Canine Hospice Project

Nicola Harrison was volunteering at a kennel when she started taking some of the dogs home, most of which were strays, to save them from being put down.

Now she runs the Grey Muzzle Canine Hospice Project from her home in Mansfield, Nottinghamshire, where she provides end of life care for abandoned and terminally-ill dogs who have less than six months to live.

She makes them each a bucket list, throws them a birthday party, takes them out for steak dinners and more.

"We take them down to the local pub – it's really dog-friendly, and they'll get a steak dinner too. Many have not led a very nice life too, used for breeding or guard dogs, so when they've become unwell, they're not useful anymore and left," Nicola told Metro.

Nicola says that she spends up to $500 on each dog to give them the best there is in life for the short amount of time they have left.

"The longest I had one is one year, the shortest was two weeks. It's so rewarding when you can make those times special. I don't know when their birthdays are, so we throw all of them a birthday party."

She takes them through the McDonald's drive-thru for ice cream.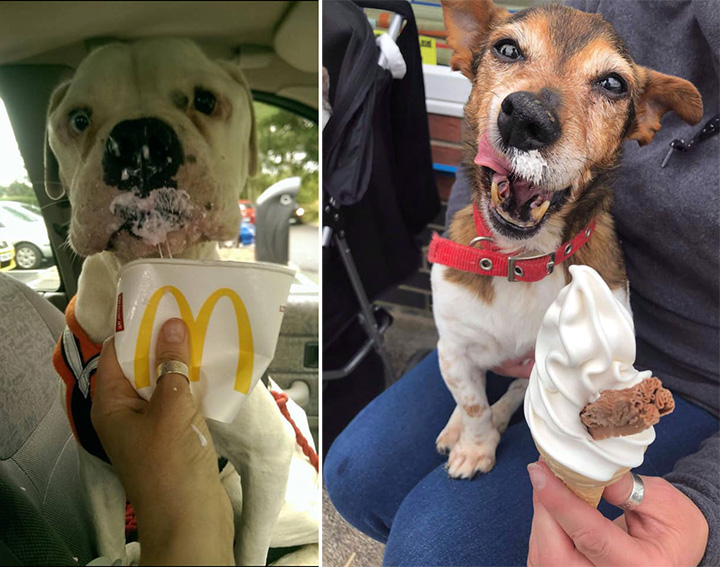 The Grey Muzzle Canine Hospice Project


"They just want to feel loved and safe. I really believe they should get a nice ending."


Nicola, a retired nurse, initially paid all the dog's expenses out of pocket. Now she receives donations from hundreds of online supporters.


"Each dog costs about £500, which covers the transport to my house, their bucket lists and vet bills. Although it's worth it, about a year ago I started taking donations, I just can't really afford to keep doing it out of pocket."


Though she loves caring for dogs during their final days, Nicola says it's also "utterly heartbreaking" at the same time.


"We all get very attached to them, it's very emotionally intense and we do mourn and grieve for them. We do need to have breaks between them."


The Grey Muzzle Canine Hospice Project is on Facebook. You can donate here.

Please consider making a donation to Sunny Skyz and help our mission to make the world a better place.

<!-comments-button-->