Soldier Whose House Was Robbed While Helping With Hurricane Relief Gives Away Money Raised For Him
October 9, 2018

A soldier who was helping with Hurricane Florence relief returned home to find that he had lost everything of importance.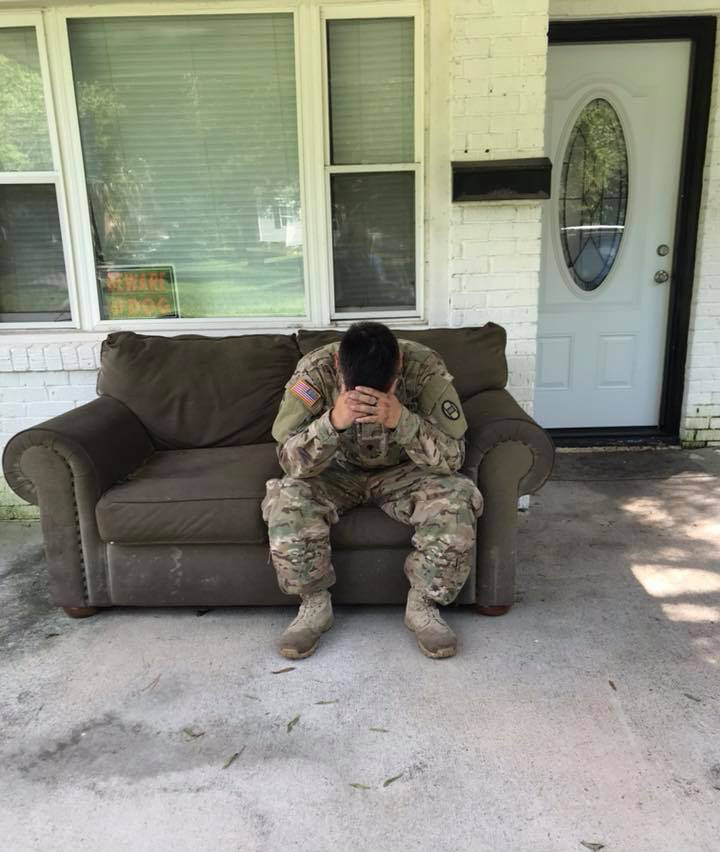 Luis Ocampo / Credit: Kailey Finch

Army medic Luis Ocampo left his home in Charlotte, N.C to help with hurricane relief on the Carolina coast. Ocampo spent days in New Bern, a riverfront city ravaged by the storm.

With Ocampo gone, his girlfriend Kailey Finch and their infant son stayed with Ocampo's parents.

When Ocampo returned home, he found his house completely ransacked. The thieves trashed the house and stole electronics, jewelry, and cherished family possessions.

"This soldier, my soldier.. was out on the coast helping with hurricane relief, when he came home he found that he had lost everything of importance," Finch wrote on Facebook. "His laptop with all his schooling stuff, television, and game system. We are trying to get the word out and see if anyone has any information about who may have taken it."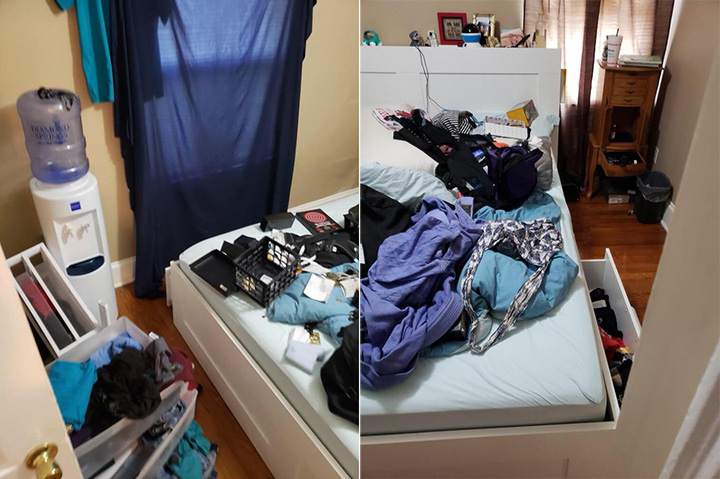 After seeing the Facebook post, a friend of the couple, Mary Elise Capron, launched an online fundraiser.


Capron wrote on GoFundMe: "Luis Ocampo is a NC army medic with 6 years of honorable service. Recently he was on State active duty helping with hurricane Florence relief efforts…he returned home to an empty ransacked house. He did all he could to help those in a time of need and now he is the one in a time of need. Every penny could help himself, his girlfriend and their baby. I have worked closely with Ocampo, in the national guard and he is an amazing soldier and person. I am honored to know him and cannot believe something so terrible could happen to someone so dedicated to the service, his family and school."


The fundraiser reached $15,000 with donations from nearly 400 people, surpassing Capron's $5,000 goal.


Never expecting to receive that much money, Ocampo and Finch asked Capron to stop accepting donations because they "didn't want to abuse people's generosity."


The couple donated some of the money to the Soldiers and Airmen Assistance Fund. They are also giving money to other servicemen affected by the hurricane, including a soldier who began living in a hotel after a tree fell on his house during the storm.


"A big part of wanting to give the donations comes from seeing how generous people have been, and I wanted to pay that back to someone else who needed help," Ocampo told People.

Please consider making a donation to Sunny Skyz and help our mission to make the world a better place.

<!-comments-button-->