Did and his yet another fling have an awkward run-in with at the same festival? The 34-year-old restaurateur and reality TV star was spotted with a gorgeous female companion at chili festival in Los Angeles on Saturday, September 2, the same event his baby mama Kourtney went to with their children, 7-year-old Mason and 5-year-old Penelope.
It seemed like there were no signs of the exes actually bumping into each other. Scott went low-key that day, wearing a black-and-white striped tee and a pair of Kith shorts, while his female companion rocked apparel from the same company. The Lord finished up his look with bright white sneakers and a fancy wristwatch.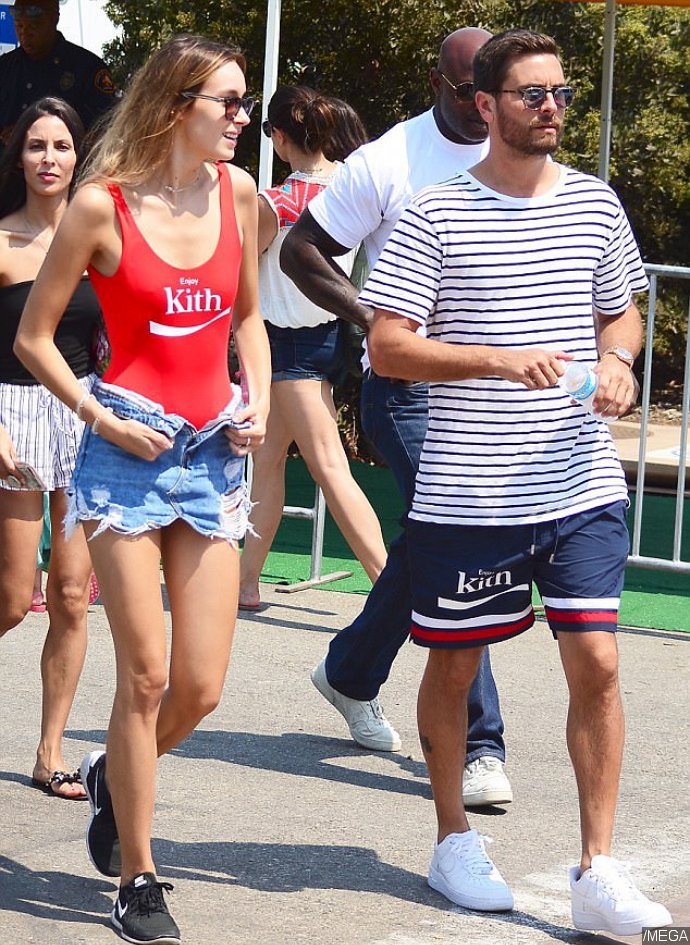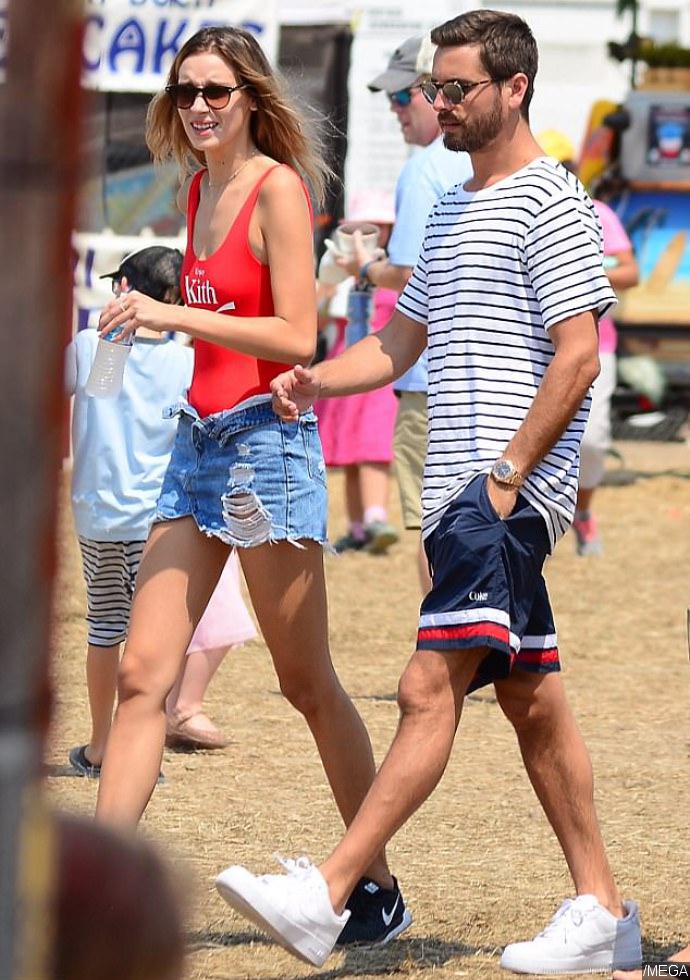 Scott kept his hair cropped short and sported his signature scruffy beard. His mystery girl was seen walking beside him. Her amazing figure was perfectly showcased in her red bodysuit which featured a low-cut neckline. She left her tiny denim shorts unbuttoned and teamed her look with black-and-white Nike shoes.
Meanwhile, Kourtney seemed to be having fun with her children at a different spot. The 38-year-old reality TV star took to her Instagram in the following day to share a couple of photos from the chili cook-off. Wearing an oversized "Paris" T-shirt and short shorts, she was all smiles as she joined her kids to play some fun games. She shared in her post that Mason won his little sister Penelope "a unicorn."
Scott and his new mystery woman nearly having an awkward run-in with Kourtney came after he was reported to be of his baby mama's relationship with her toy boy Younes Bendjima. "Scott really isn't happy about Kourtney dating Younes. He hates the fact that Younes is younger, and hotter, and it drives Scott crazy jealous that Kourtney is clearly really into him," an insider previously revealed.
"Scott has always assumed that Kourtney would be there waiting for him, no matter what-that he could go off and party, hook up with other chicks, and disappear for weeks on end, and that Kourtney would just take him back," the insider continued. "It's been a really serious shock to Scott's system to realize that's not the case, and that Kourtney's moved on."
The insider claimed that "seeing photos of Kourtney and Younes frolicking together on holiday, and seeing how happy Kourtney looks, cuts Scott like a knife. But, let's face it, Scott had his chance, many many times, and each and every time he blew it, so he has no one to blame but himself."