Pit Bull Fights Off A Shark To Save His Owner
August 19, 2019

A fisherman in California was attacked by a shark — and then rescued by his loyal pit bull.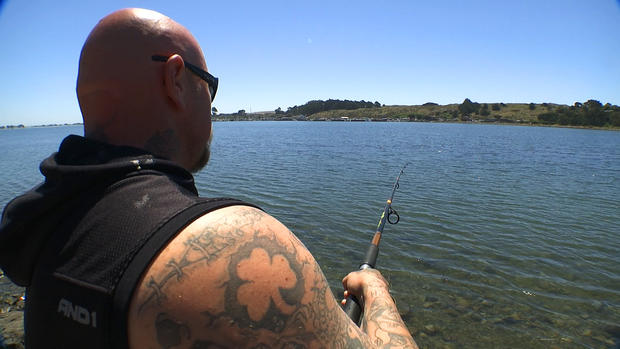 Credit: NBC Bay Area

About three weeks ago, James White was fishing from shore in Bodega Bay in Sonoma County, California. Because he was close to traffic, White left Darby, his 1-year-old pitbull, in his car parked a few yards away.

After a while, White felt something big on the end of his line.

"The only way I think I was able to get the line back is because it was swimming towards me," he told NBC Bay Area.

White had sunk his line into a 6 feet long sevengill shark. As he attempted to remove the hook from the shark, it flopped and sank its teeth into his leg.

"Immediately there was blood everywhere, the first bite punctured an artery," he said. "The pressure was intense."

Unable to remove the shark from his leg, White screamed for help towards some fisherman a few hundred yards away.

But before they could get to him someone else did: Darby.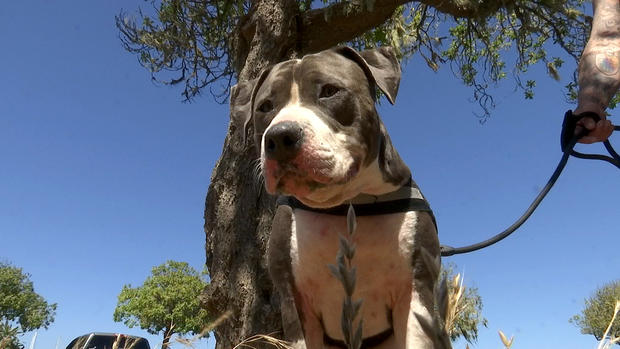 Credit: NBC Bay Area


Darby launched himself at the shark and bit into the shark's gills, but that caused the shark to sink its teeth even deeper into White.


Realizing that plan of attack didn't work, the dog then grabbed the shark by the tail and pulled it off his master's leg. White was then able to get the shark back into the water, where it quickly swam away.


White doesn't know how he would have gotten the shark to release were it not for Darby.


"If it wasn't for him I would have been a lot worse," White said.

Please consider making a donation to Sunny Skyz and help our mission to make the world a better place.

<!-comments-button-->