Family Builds 'Blessing Bike' For 92-Year-Old Who Loves Going On Bike Rides
November 7, 2018

92-year-old Rosemary Sorce of Boise, Idaho, has always loved going on bike rides.

Now she can again, thanks to her family.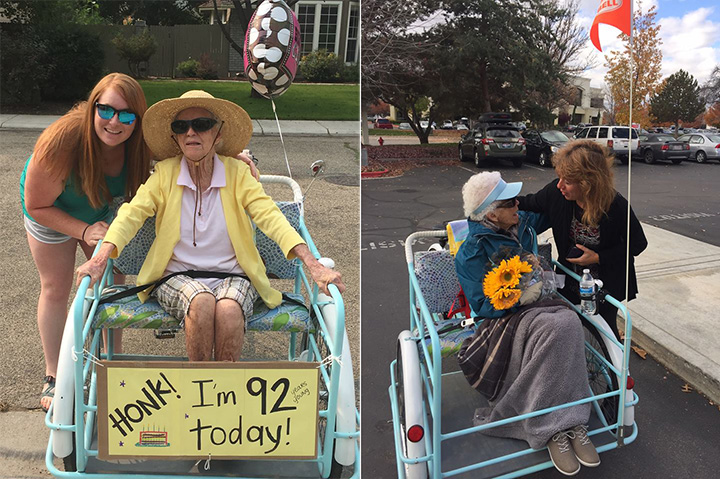 The Blessing Bike / Facebook

They call it the Blessing Bike. It's a simple cargo style bicycle retrofitted to carry Rosemary.

Rosemary's daughter Jill Houser had the idea to build the special bike for her mother after seeing a video on Facebook.

"I was on Facebook and saw a video from Copenhagen. A volunteer built a bike and was taking seniors all over the place, and I was watching the looks on those people's faces and then looked at my mom on the couch, who I would take out in a wheelchair and then said to Wade (her husband), is there any way you can make something like this?" Jill said. "And he said like he always does… I think I could make that!"

Jill and Wade bought an old rusted cargo bike on Craigslist, made the modifications and repainted it.

They gave it to Rosemary for her birthday.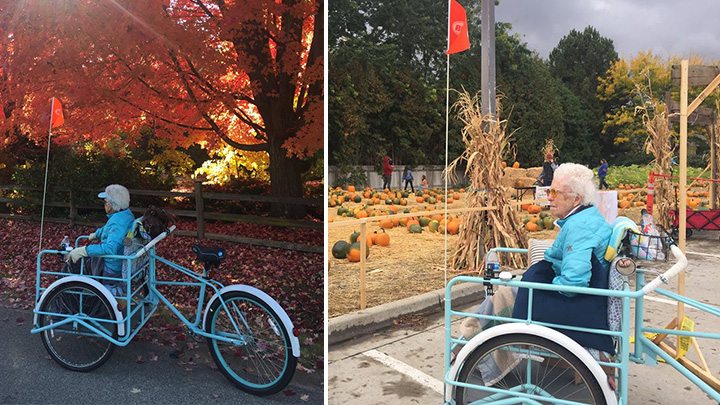 The Blessing Bike / Facebook

Rosemary instantly loved her new ride.

"I'm 92 and hell I want to keep going, oops I shouldn't have said that, I want to keep going," Rosemary said. "Look at the sky. You know you don't see all this in the car."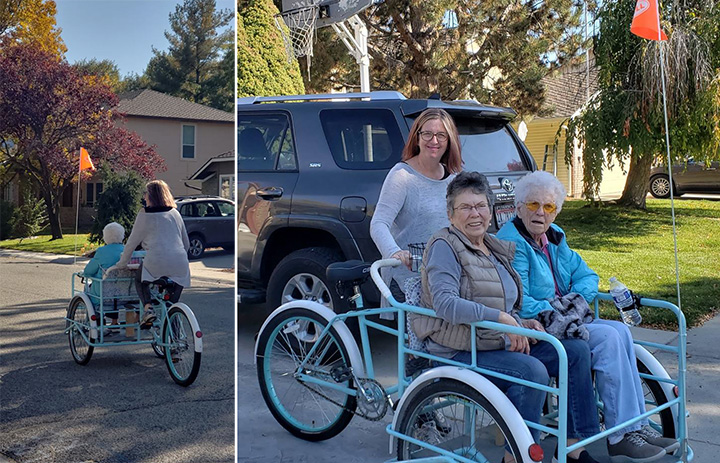 The Blessing Bike / Facebook


What they didn't expect, is the deep impact this bike seems to have where ever they go.


"We had a man stop us on the street, and he pulled over in a parking lot and physically stopped us on the road and just started crying and said 'I wish I had this experience for my mom, how do you build a bike like this? What do you do?'," Jill said.


"So I think this isn't just about us, it's about what we can do we can all do for our elderly family members in helping them experience this season in their life at the very end as much as possible."


So, they decided to call it The Blessing Bike.


"This is lovely. I like the freedom to be able to go outside!" Rosemary said. "It makes you feel good and you feel loved! You're not just sitting around."


"It's heavenly and that must be what heaven is like, just to know that you are loved."


Watch the video below.

Please consider making a donation to Sunny Skyz and help our mission to make the world a better place.

<!-comments-button-->