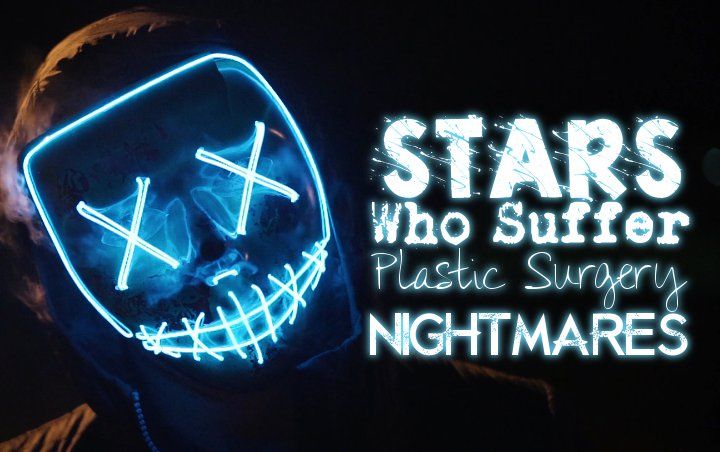 From unexpected results to health issues, these stars have experienced the bad side effects of cosmetic procedures that many may have not been informed well beforehand.
AceShowbiz –
If you think all celebrities were naturally gifted with good looks, think again. When talents are not enough to boost their popularity, many actors and singers have gone to great lengths to attract fans with their faces. While some choose to exercise, diet or makeup to cover their lacking, not a few have gone as far as having cosmetic procedures to improve their physical appearances.
Despite often being relied upon to deliver instant results, these plastic surgeries are not without side effects. Cardi B had to learn this the hard way when she tried to get his pre-baby body back after giving birth to her daughter Kulture by having a breast augmentation and liposuction. Intending to skip gym sessions because of her already packed schedules, the "Bodak Yellow" hitmaker was eventually forced to cancel several of her shows and rest as she suffered from plastic surgery complications that caused her swollen feet.
She initially defended her decision to go under the knife, saying that she didn't have time to exercise. But at the end, she apparently realized that her health matters the most. The 26-year-old femcee then declared that she would never have plastic surgery again, saying that she's feeling better after going back to the gym.
As the practice of surgically enhanced look has been going on for decades, Cardi is not the only one who endured a hardship in the aftermath of undergoing cosmetic procedure. Some found the results not quite as they expected, while others suffered from more serious side effects that were potentially harmful. So without further ado, here are ten other celebrities whose experiences would make you reconsider your plan to have plastic surgery.
1. Reid Ewing
---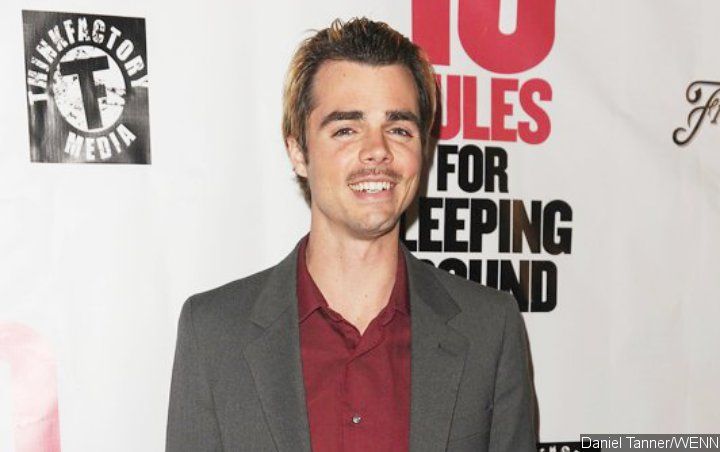 Reid Ewing had body dysmorphic disorder, a mental illness in which a person obsesses over the way he or she looks. Believing that he looked ugly, he got his first plastic surgery, cheek implants, at 19 years old to boost his confidence. But the results were far from what he had expected, leading to another procedure to fix the first one. For several years, the "Modern Family" actor would get more procedures, each of which would cause a new problem that needed another procedure to fix it. As the psychological toll became too much to bear, he vowed that he would never go under the knife again in 2017. "I was still deeply insecure about my looks," the 30-year-old star wrote on The Huffington Post. "It took me about six months before I was comfortable with people even looking at me. I wish I could go back and undo all the surgeries."
2. Melissa Gilbert
---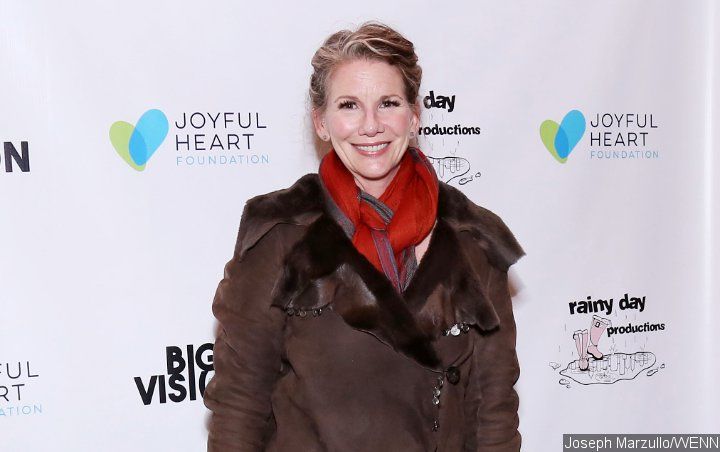 Nose job, boob job, fillers and Botox – Melissa Gilbert had tried them all. The "Little House on the Prairie" star admitted that growing older in Hollywood affected her mentality about aging in the spotlight, but those procedures caused her to live in fear about her health. "I don't like the way they look or feel. Frankly, I'd like to be able to take a Zumba class without the fear that I'll end up with two black eyes," she wrote in a December 2014 blog post about her decision to get her breast implants removed.
3. Yolanda Hadid
---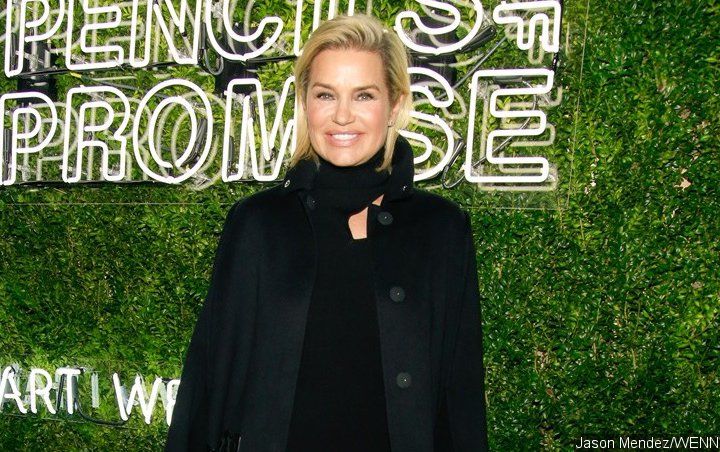 Yolanda Hadid had one of the worst case scenarios for someone who had breast implants. The former cast member of "The Real Housewives of Beverly Hills" found out in 2016 that her silicone was "free-floating" around her body after a severe rupture. An episode of the Bravo reality series captured the moment she had her breast implants removed. Not only breast implants, but also the former model admitted to getting botox and fillers in the past, but she has removed them all. "Your health is your wealth so please make educated decisions, research the partial information you're given by our broken system before putting anything foreign in your body," she advised others as she embraces her natural beauty.
4. Heidi Montag
---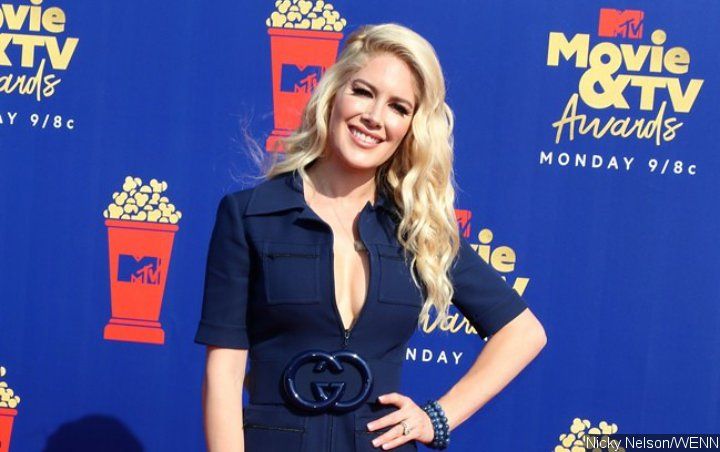 Heidi Montag stunned everyone when she had a record 10 procedures done in one day in 2010. She seemed to be proud of her new look at the time and went on having more than a dozen times over the years. "The Hills" alum reduced her breast implants from F-cups to C-cups in 2013 because "they felt like bowling balls" on her chest, but that's not the only thing that she regretted about her plastic surgeries. "Parts of my body definitely look worse than they did pre-surgery. This is not what I signed up for," the mother of one told Life & Style about the scars and marks from her surgeries, which she claimed wasn't informed beforehand. She added, "Surgery ruined my career and my personal life and just brought a lot of negativity into my world. I wish I could jump into a time machine and take it all back."
5. Nicole Kidman
---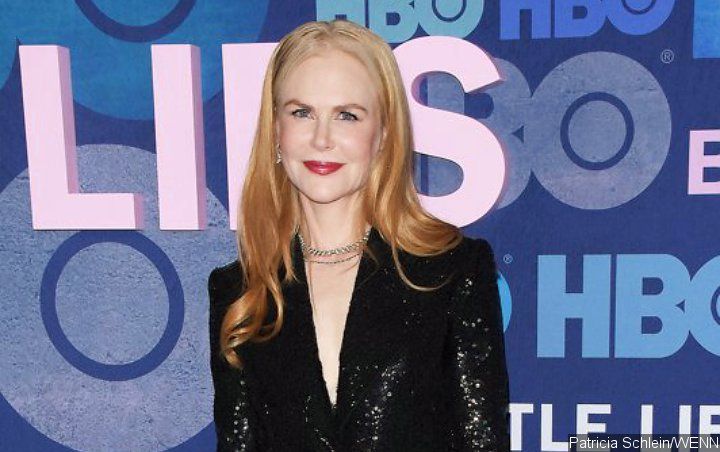 Another star who claimed that cosmetic procedure affected her career was Nicole Kidman. Having been considered a real beauty icon before she tried to fight the natural process of aging, the Australian beauty revealed her frequent use of botox caused her to lose the expressiveness of her face that is fundamental to her work. "I did try Botox, unfortunately, but I got out of it and now I can finally move my face again," said the "Big Little Lies" star 2013. It's unknown though, if Nicole ever lost a role because of the side effect of the botox injections.
6. Dana Delany
---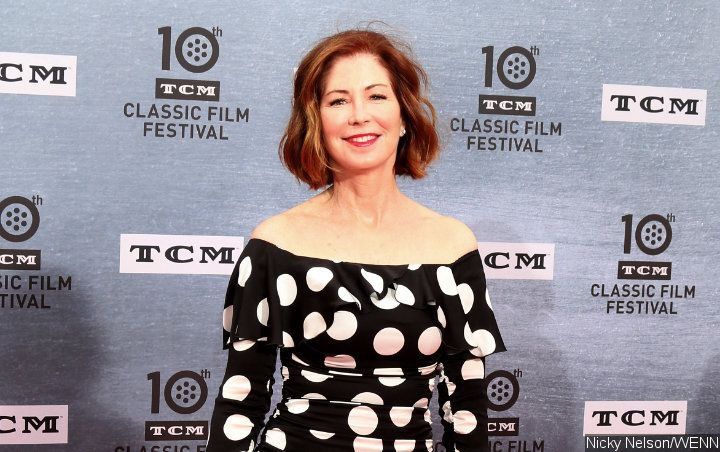 While many have continued to live comfortably after getting botox injection, it's not the case with Dana Delany. In 2003, the former "Body of Proof" star tried having an injection of botox in her forehead, but the needle hit a nerve and caused a large bruise. "The nerve has been dead ever since. It affected the muscle in my right eye, so my eye has started to droop a little bit," she revealed in 2010. The 63-year-old actress has since vowed to never have plastic surgery.
7. Mary McDonough
---
Mary McDonough had breast implants when she was 24 years old, a decision she would later regret. The actress, who starred as Erin Walton on "The Waltons" from 1971 until 1981, told Fox News in 2016 that she suffered from the side effect of her plastic surgery for years before she knew that it contributed to her physical decline. "I got very, very sick… My implants ruptured and disintegrated in my chest. I was sick for 10 years and no one knew what was wrong with me," she shared. In 1994, she had the implants removed, though it was not an easy decision for her. "[But] once I had my implants removed, I started to get better… I'm way healthier than I was in my 30s… The further I get from those implants, the better I get," she shared.
8. Priscilla Presley
---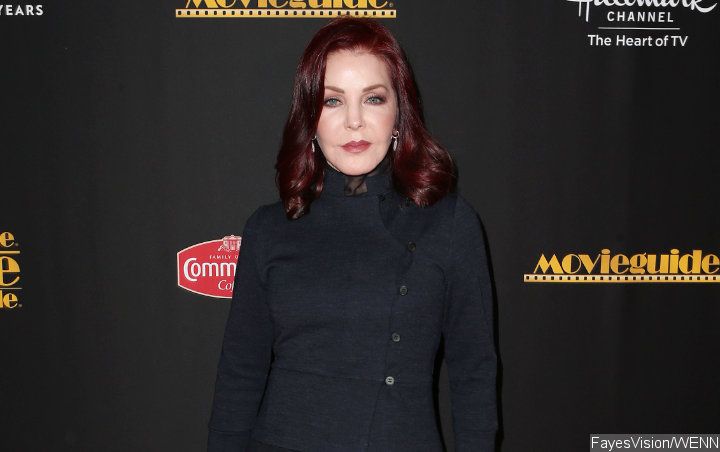 Priscilla Presley was a victim of a fake doctor. The former wife of the late Elvis Presley wanted to tighten her face with injections, but her unlicensed doctor suggested something better than botox. Turns out what he gave her was a low-grade silicone he smuggled illegally from Argentina. She was left with lumps in her lips and face, though it could've gotten worse as his other patients complained of paralysis and holes in their skin. Dr. Daniel Serrano, who performed the procedure to Priscilla in 2003, was arrested in 2004 and later sentenced to 18 months in prison for the crimes related to the illegal injections.
9. Mickey Rourke
---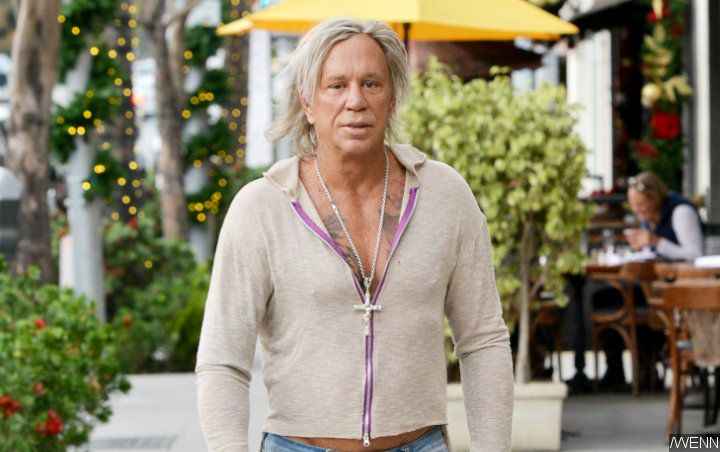 Mickey Rourke was once a heartthrob in the 1980s, but he is now barely recognizable after a series of plastic surgeries. The "Iron Man 2" star, who started boxing professionally in 1991 after his Hollywood career fell apart, said most of the facial cosmetic procedures he underwent were to correct injuries sustained from the sport, but he "went to the wrong guy." As the results, his skin looked saggy with some visible marks on his face. That didn't stop him from going under the knife to alter his look again several years ago, though this time it made him look better with a sharper chin and a more defined nose.
10. Tara Reid
---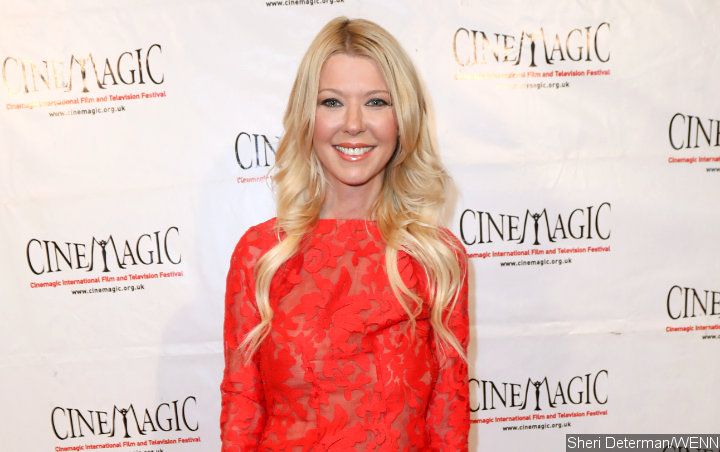 Speaking of botched plastic surgery, one cannot forget Tara Reid. The actress, famous for her portrayal of Vicky in "American Pie " films, got breast augmentation and stomach liposuction that left her disfigured in 2004. "My stomach became the most ripply, bulgy thing," she told Us Weekly in October 2006. "I had a hernia, this huge bump next to my belly button. As a result, she could not wear a bikini. I lost a lot of work." She eventually underwent another procedure to correct her original augmentation and got additional liposuction to even out her abdomen. Recalling that period of time when she looked "flabby," the "Sharknado" star admitted the surgical snafu was "probably the stupidest thing I ever did."
Next article


Reginae Carter Flexes Her New Home in a Twerking Video
<!-comments-button-->