A Father Is Reunited With His Daughter After Finding Her At A Homeless Shelter
April 17, 2016

Bryan Thouvenel's daughter only remembered that he played guitar.

They had been apart nearly two years when Thouvenel, thanks to a tip from a friend, found his daughter, Harmony, and estranged ex-girlfriend at a Salvation Army homeless shelter in Spokane, Washington.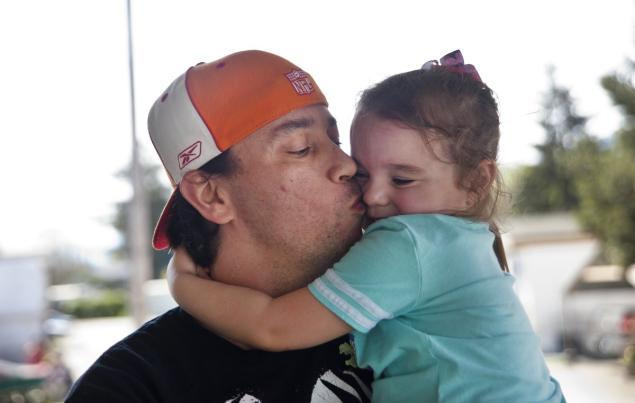 Credit: Katie Alaimo / AP

Thouvenel met his daughter's mother in 2010. The relationship turned sour and, eventually, his ex-girlfriend took Harmony and headed north to Washington. They were in Washington somewhere, but for all intents and purposes they were off the map for two years. He searched with few results.

Then, while talking with his mother at a restaurant in Myrtle Creek, a friend phoned him to say he saw Harmony at a Salvation Army site in Spokane. His mother, Cindy Lorenz, jumped toward the car.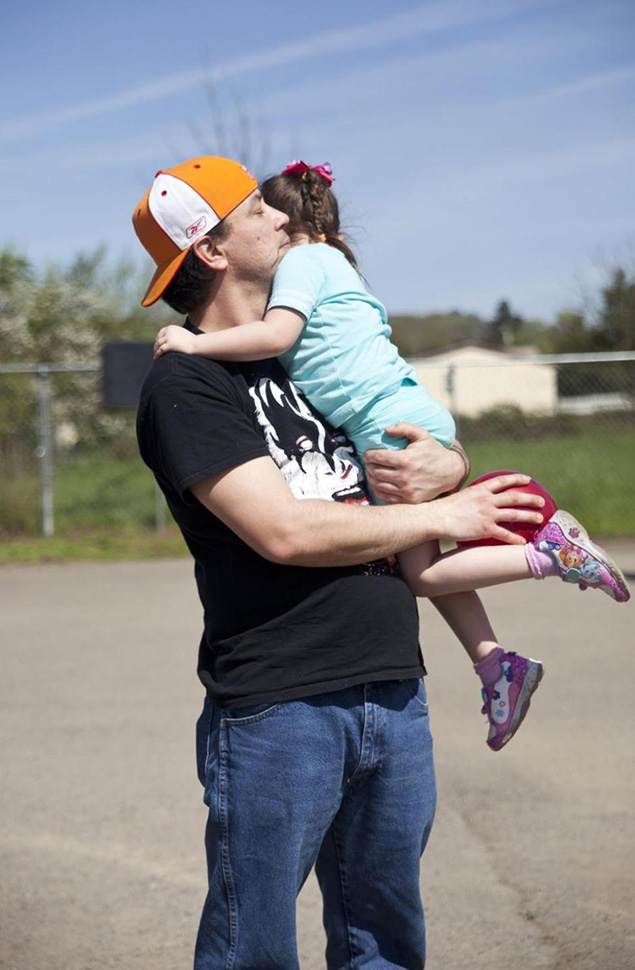 Credit: Katie Alaimo / AP

After getting a court order from a local court in Spokane, Thouvenel and Lorenz eventually brought Harmony and her mother to the courthouse where a judge ultimately put Harmony back in Thouvenel's custody. After the decision, a police officer told Thouvenel to wait on a bench outside the courtroom.

"I sat there and the next thing you know I've got my daughter coming out, walking by herself," Thouvenel said. "She's kind of looking around, and I said her name once. She kind of looked at me funny and I said 'Harmony, it's daddy.' Her eyes just kind of lit up."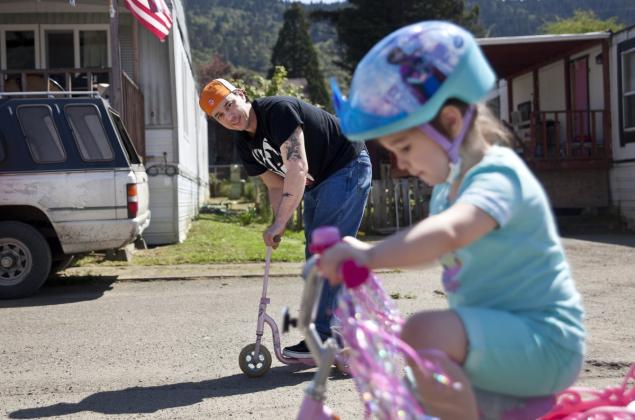 Credit: Katie Alaimo / AP


Thouvenel used pictures on his cell phone to refresh her memory, and Harmony hugged him while he fought back tears.


"It made it all worth it, you know?" he said. "It was two years I fought through hell just to be a part of my daughter's life and she was back in my life."


via NY Daily News

<!-comments-button-->